Don't Settle for Less: Why You Should Consider Switching Your Personal Injury Lawyer in Cincinnati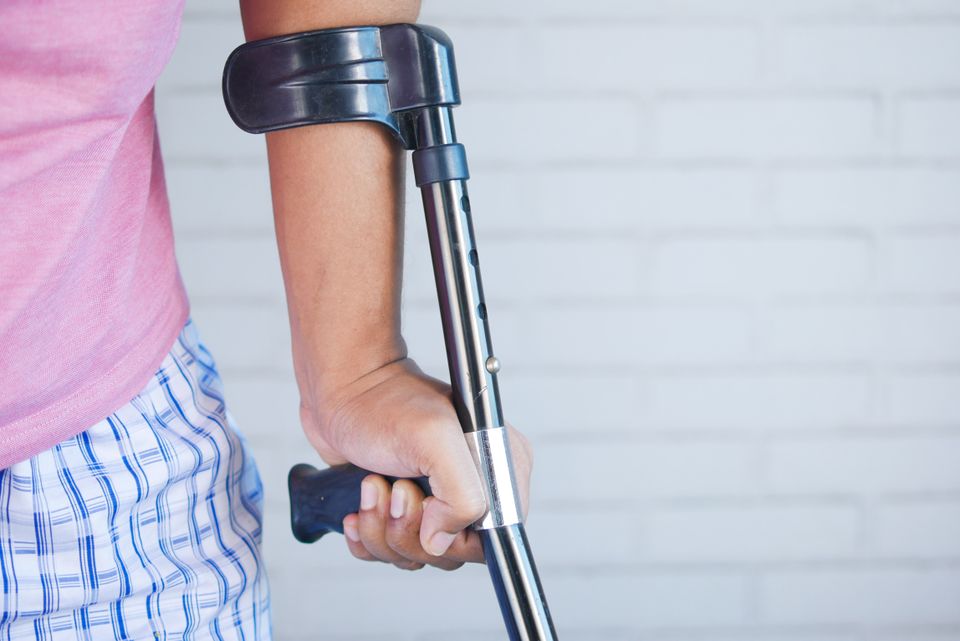 The Significance of a Skilled and Experienced Personal Injury Lawyer
A lawyer specializing in personal injury law is paramount when pursuing a claim. Their in-depth knowledge of the personal injury process is invaluable in navigating the complexities of your case.
A skilled and experienced personal injury lawyer in Cincinnati brings a wealth of expertise. Their
familiarity with similar claims
and understanding of the intricacies involved can significantly impact the outcome of your case. They possess the legal skills to build a strong argument, negotiate effectively with insurance companies, and fiercely advocate on your behalf.
At Richman Law Offices, we have a proven track record of successfully handling personal injury cases in Cincinnati. Harvey Richman is well-versed in the nuances of personal injury law and can leverage his expertise to maximize the compensation you deserve.
Lack of Personalized Attention and Communication
Regular and effective communication between clients and their lawyers is crucial in personal injury cases. It ensures that clients clearly understand the progress and developments in their case, preventing unnecessary back-and-forth or misunderstandings.
Various issues can arise when there is a lack of personalized attention from a lawyer. Communication gaps can lead to frustration, as clients may feel uninformed about the status of their case. Additionally,
dishonesty or inadequate legal work
can further exacerbate the situation, compromising the client's trust and potentially hindering the success of their claim.
At Richman Law Offices, we emphasize providing personalized attention and maintaining open lines of communication with our clients. We understand the significance of keeping our clients well-informed and addressing their concerns promptly.
Inadequate Progress and Lack of Results
Experiencing a lack of progress in your personal injury case can be incredibly frustrating. It can feel like your time and resources are being wasted, prolonging the resolution of your claim. An ineffective lawyer can further compound these frustrations and even jeopardize your chances of receiving fair compensation, potentially causing financial strain or
compromising your legal rights
.
At Richman Law Offices, we understand the importance of achieving results for our clients. We are dedicated to pursuing the best possible outcome in every case we handle. With our proven track record of successfully obtaining fair compensation for our clients, we have the experience and expertise to navigate the legal complexities and fight for the justice you deserve.
Limited Resources and Expertise
Unfortunately, some personal injury lawyers in Cincinnati may lack the resources and connections to build a strong case on behalf of their clients.
They may find themselves overwhelmed with a high volume of cases, making it difficult to dedicate the time and attention your case requires. Additionally, they may lack the necessary experience in personal injury law, which can hinder their ability to navigate the complex legal processes involved.
Having a lawyer with expertise in personal injury law is essential. They possess the knowledge and understanding to strategically approach your case, ensuring they explore all legal avenues and maximizing your chances of a favorable outcome.
Richman Law Offices has extensive resources and a vast network of professionals that we tap into to bolster our client's cases. With our team's expertise and wide-ranging connections, we are fully equipped to handle even the most complex personal injury cases, providing you with the most comprehensive legal support and representation.
The Benefits of Switching to Richman Law Offices
Choosing Richman Law Offices as your
personal injury lawyer
in Cincinnati offers a range of advantages that can significantly impact the outcome of your case. With over 25 years of experience, Harvey Richman and our team bring a wealth of knowledge and expertise, specifically in personal injury law.
When you switch to our firm, you can expect personalized attention and dedicated support throughout your legal journey. We understand the unique challenges you may be facing and tailor our approach to meet your individual needs.
One of the key benefits of choosing Richman Law Offices is our proven track record of delivering successful results for our clients. We have obtained substantial settlements and verdicts in numerous personal injury cases. Our consistent success reflects our ability to navigate the complexities of personal injury law.
If another lawyer currently represents you and you feel dissatisfied with the progress or outcome of your personal injury claim, we encourage you to consider switching to Richman Law Offices.
Trust Richman Law Offices for Superior Personal Injury Representation
Switching your personal injury lawyer in Cincinnati to Richman Law Offices can significantly impact the outcome of your case. We emphasized the importance of having a skilled and experienced personal injury lawyer specializing in this area of law and the significance of personalized attention, open communication, and proven results.
Regarding your personal injury claim, settling for less is not an option. Your future and fair compensation are at stake. Don't hesitate to take action and explore your options for superior legal representation.
Contact us
today for a free consultation, and let us guide you toward the justice and compensation you rightfully deserve.